Psychological Assessments & Consulting
Dr. Hackwell is a licensed psychologist in the state of Arizona who obtained her undergraduate degree from the University of Oregon, dual master's degrees from the University of Phoenix, and her doctoral degree from Northern Arizona University. She completed her pre- and post-doctoral residencies within local Arizona school districts, focusing on psycho-educational assessment of children and young adults, consulting, functional behavior therapies, counseling, and evidence-based practices. Her areas of specialty included autism spectrum disorder (ASD), intellectual disabilities (ID), attention deficit hyperactivity disorder (ADHD), specific learning disabilities (SLD), emotional disabilities (ED), Developmental Delay (DD), and dyslexia.
Dr. Hackwell's true passion is with dyslexia assessments and interventions. She completed extensive research as part of her dissertation in the area of dyslexia identification, prevention, and intervention. As part of Dr. Hackwell's research, she developed normative data tables for an Australian dyslexia screener using a local U.S. sample from Central Arizona and then compared the patterns of reading development between the U.S. and Australian sample populations. The word-screening tool used was developed based on the Dual Route Theory of Reading for dyslexia and aids in early screening for subtypes of developmental dyslexia (phonological and lexical). Additional areas of interest include autism, ADHD, developmental disorders, giftedness, and learning disabilities. 
Dr. Hackwell also has vast experience working with diverse populations across various school districts across the state of Arizona including Flagstaff, Kykotsmovi Village – Hopi Reservation, Window Rock – Ts'íhootso Navajo Chapter, Cottonwood, Mesa, Litchfield Park, Phoenix, and Paradise Valley, providing services to public, private, and charter schools.
As a certified school psychologist, Dr. Hackwell has extensive experience and knowledge of Independent Educational Plans (IEP's) and the IEP process, Functional Behavior Assessments (FBA's), and in identifying strengths and needs in order for students to access the general education curriculum in the school setting. Dr. Hackwell is a life-long learner and is committed to supporting the lives of children, adolescents and adults. 
Need more information? You can pre-book a free consultation to speak with someone from our office under the 'Contact' page.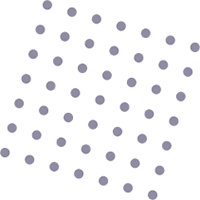 About Dr. Amanda Hackwell Ph.D., NCSP